Automate Your Accounting? Let's Get Started
Why Choose CA Office Automation
Software?
CA Office Automation (CAOA) software is a next-generation ERP software for CPA, CA, and Accounting Firms. At CAOA, we power accounting service providers to deliver incomparable services with our Accounting Practice Management Software as a Service (SaaS) product.
Our Smart CAOA software helps your accounting firm to get maximum control on your workflow systems with tracking, automation, email, and tons of other features to help you manage your work, employees, clients, billing, payment, payroll, communication, documents, meetings, follow-ups, due dates & many other processes under a single dashboard delivered on a blazing fast web platform & a mobile application.
Contact Us Today
CA Office Automation (CAOA)
Who We Are.
About Our Story
We are a bunch of tech geeks trying to make difference in accounting related services. We have developed an effective and advance SaaS-based product that helps the accounting service provider to ease their workflow and manage their tasks using Perfect Accounting Practice Management Software.
We wake up every day to add value to our client's workflow process so that they can deliver their best to their clients as well.
In the process of empowering accounting firms worldwide, we have dived into the accounting business process of all the geographies and have understood the objectives of business work-processes, key challenges, and constraints faced by CPA & Accounting Services firms around the world.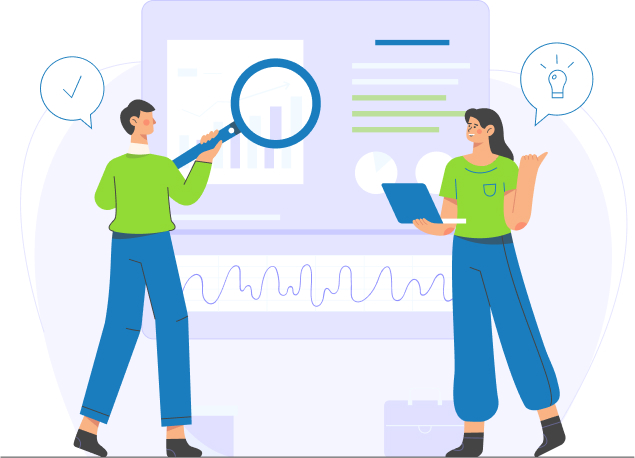 Dedicated Product Advisor
Dedicated On-time
Support Team
Our support team is always available for all the CAOA users. For new purchases, we provide a dedicated Product Advisor for 15 days to help you execute standard deployment & training procedures. We have different service plans for frictionless integration. Learn More about Service plans & Support Procedures.
It took us over ten years of endless efforts, support from stop line accounting professionals, hundreds of updates from industry experts, and countless feedback cycle executions to make single stop solutions that includes everything that your accounting firm is looking for.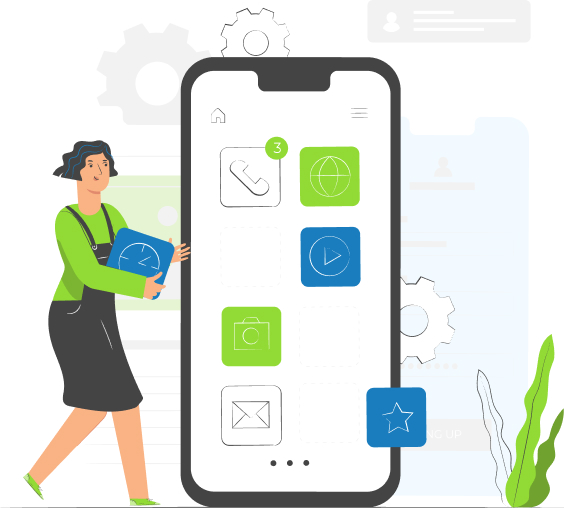 Hearty congratulations to the team at CA Office Automation for an excellent job! We've been trying to put together a functional Office Automation system for the last three years. I am happy to say we finally hired the team at CA Office Automation, and they've worked closely with us throughout the process, staying on task, on target, and on budget. I also appreciate their quick and courteous responses. I highly recommend their service!
For the last few months we are using CAOA's White Label solution under Hongkong Government affiliate program, which has allowed me to make some personalization to their software. They have a very good support team that will work on your White label account and within a short span of time, you'll be up and running.The user experience & security solutions of this software are in the major spotlight.I'm very much satisfied with their White label service and recommend it to other accounting professionals.
We thank the CAOA team for the wonderful job they are doing in helping us develop our internal control system by implementing the CAOA Platform. Everyone has been professional, excellent and hard-working across all our interactions with the team. Thanks to them, we were able to achieve our goal on time, and we look forward to continuing working with them in the future.
CAOA software will be very helpful to those Professionals who want to scaleup their business to the next level. Literally, It Saves Time, Energy & Build Strong relationship with Clients. Had a great experience with CAOA.
CA Office Automation is one of the wonderful concepts designed by the Team Aequitas Infotech for Practicing Professionals like CA, CPA & Tax Consultants. We have been using it for the past 4 years, it's been the most effective tool in digitizing and automating the work process of the firm. They have been very responsive every time we reached out with any query, and we are delighted with their services. We will definitely recommend them. Thanks for the Great work!".
I am happy that somebody has taken pain to understand our business process and given such a good application. Our client feels they are dealing with a world-class service provider. This is the best solution for all our requirements.
Being a CA/CS/Accounting firm, we must keep tracks of the scheduling of recurring jobs, database management of clients through their profiles, allotting tasks to the team by dividing them into sub-tasks and that too by keeping the whole team in the loop for a status of tasks, alerting clients through SMS/Emails, managing Documents into various categories like Master/Working, etc, managing costing of work, Invoices/Receipts Management (without Late or Missing Invoicing!), appointment scheduling, File labeling with locations, keeping pace with technology by using Cloud, Sharing of Job Status, Billing/Receipts with clients, and many more…
CA office automation allows us to easily manage workflow throughout the organization while increasing accountability and security measures.
They also provided excellent training on how to get the most from our system.