Using CAOA to collaborate with your team remotely
Join us every Friday at 11 AM GMT: Register Now!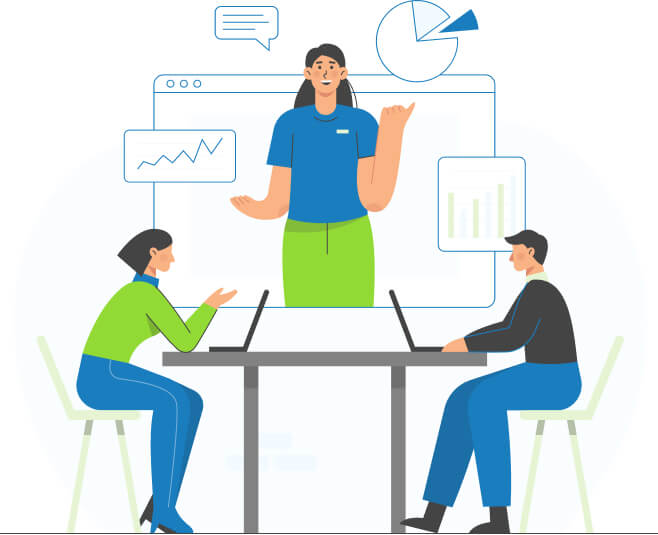 Duration 60 min
In today's increasingly remote work environment, the need for a practice management solution that enables seamless collaboration with your team, regardless of geographical location, has never been more critical.
Join our informative webinar and discover how CAOA can serve as the ideal solution for your firm. Our executive will guide you through the process of leveraging powerful collaboration features to effectively manage workflows, communicate with your team, and deliver exceptional client work, regardless of your location. Whether you're working from home or enjoying a day at the beach, this webinar is tailored to newcomers interested in exploring the benefits of CAOA.
10 productivity tips that the CAOA users actually use 'Accounting Practice Management Software'
When it comes to running an accounting firm, the key to success is productivity. You need to be able to manage competing client priorities, onboard new staff, and standardize your processes while still keeping up with your work. And sometimes, you need a spark of inspiration to help you refocus your productivity levels. That's where our users come in. They've found ways to use CA Office Management software that allows them always keep up their productivity level. We'll share 10 of those tips with you in this blog post!
Read More
8 Ways to Impress Your Accounting Clients and Increase Retention
As an accountant, you know that providing excellent service is essential to retaining your clients. Let's be real here. Accounting isn't the most glamorous of industries. While your clients may recognize the necessity of having an accountant, they're probably not that excited to schedule their monthly or quarterly meetings or increase spending on accounting services.
Read More
How Will Automation and Artificial Intelligence Affect the Accounting Industry
Let us face it;  automation has been drastically changing the accounting profession for years. From robotic process automation (RPA) to artificial intelligence (AI), automation is quickly becoming the new norm in the industry. While there is some concern about how automation will eliminate jobs, the truth is that automation has actually created more jobs in accounting than it has eliminated. In fact, a study by the Association of International Certified Professional Accountants found that 83 percent of accountants believe that automation has led to an increased demand for their skills. So, what does this mean for the future of accounting?
Read More